I hate to have to do this but when you get word that people are hotlinking your graphics on other sites/blogs it is so disheartning. Therefore I am going
MEMBERS ONLY
. I have gone to a members only format and have deleted everyone. So if you want you must rejoin - sorry to my friends that I had to do this but ...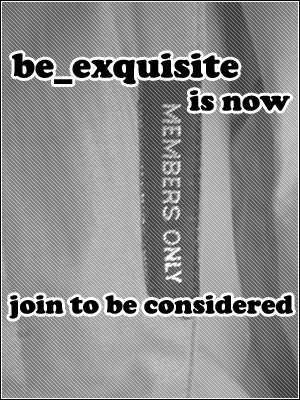 Rules:
- Comments are love!
- Credit is a must in userpic comments!
be_exquisite
- Hotlinking is absoultely forbidden!
- I have the right to add & remove members at any given time without warning.
- You must have an active personal LJ daily to weekly unless on hiatus.
- You must have userpics activated on your profile.
- Userpics must show credit of maker.
- Memberships only to be considered my moi.
- Honesty is the best policy.
Please fill out this membership form first! (membership will only be considered once this form is filled out)
Then Join Here!
Thanks,
Mel